February 24, 2020 | Venue - EPCOR Gold Bar Wastewater Treatment Plant
*IMPORTANT NOTE: This event is sold-out.
*Important note: IPL is presenting. EPCOR Gold Bar is the venue where this Technical Talk will be held. 
Join the ISA Edmonton Section on Monday, February 24 for our first technical talk of 2020... Hear from John Kulka, Automation Manager for the Inter Pipeline Heartland Petrochemical Project! The first of its kind in Canada, the Heartland Petrochemical Complex will be designed to convert locally sourced, low-cost propane into 525,000 tonnes per year of polypropylene, a high value, easy to transport plastic used in the manufacturing of a wide range of finished products.
Construction of the complex is now underway with completion scheduled for late 2021. Consisting of a propane dehydrogenation (PDH) and a polypropylene (PP) facility, the Complex will cost approximately $3.5 billion and will be located in Strathcona County, Alberta, near Inter Pipeline's existing Redwater Olefinic Fractionator.
Presentation Overview
Expect an introduction of the Inter Pipeline Heartland Petrochemical Complex focusing on all things automation (think design, strategy and execution).
Speaker Bio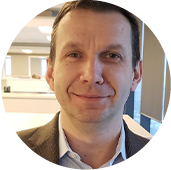 John Kulka is the Automation Manager for the Heartland Petrochemical Project responsible for the Instrumentation, Control system, Telecom and IT Infrastructure for the project.  John has been working in the Western Canada Oil and Gas industry for 20 years in various automation roles.  John has a Bachelors of Science in Chemical Engineering from the University of Calgary 1999.


Event Schedule
5:30pm - Check-In, Networking & Drinks!
6:00pm - Dinner: Catered by Pasta Pantry! Choose your pasta - Penne Alfredo, Mac + Cheese or Pasticcio (lasagna made with a mixture of short pasta cuts). Choose your protein - Tuscan Grilled Chicken, Chicken Parmigiana or Oven-Roasted Italian Sausage. Caesar salad will also be served. 
6:30pm - Technical Talk & Discussion
Location & Directions
The Vince Corkery Auditorium in the Center of Excellence Building at the EPCOR Gold Bar Wastewater Treatment Plant - 10977 50 St NW. Use the north gate/entrance (drive north on 50th street until you see the gate). 
Parking - ISA Board Members will be on-site directing people on where to park. 
Important Notes: