January 28, 2019 | Yellowhead Brewery
Our annual ISA Edmonton Section Student Night connects 100+ post secondary students with automation professionals! The theme for this year's event is Expert Panel Advice. 
Students, here's your chance to hear career advice from a panel of automation industry experts (Managers, Directors and Vice Presidents), and to network with these experts plus 20 other automation industry professionals that sit on the ISA Edmonton Section Board. 
Expert Panel Topics
Questions for our panelists will revolve around the following four topics: 1) Graduating! What's Next?, 2) How To Network, 3) The Interview, and 4) Economy. 
Time-permitting, students will have the opportunity to ask questions to our panelists after the formal question period. 
Meet Our Experts
We're delighted to announce that we've recruited our experts from Enbridge, EPCOR, Pembina Pipeline & Spartan Controls!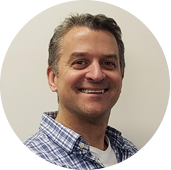 Enbridge
Chris Taylor 
Manager, LP ICS Cybersecurity & Infrastructure
Chris graduated as a Mechanical Engineer from the University of Calgary in 1999 and has been with Enbridge for the last 18+ years within the Liquids Pipelines business unit.  He has held a variety of roles including within Engineering, Project Design/Execution, Regional Operations, Business Development, Fiscal Measurement, Industrial Control Systems, and most recently ICS Cybersecurity and Networking Infrastructure.  In his current role Chris oversees a distributed group of OT professionals which are located in both Canada and the US, and with work taking place in both office and field environments. 
Chris is active within the Edmonton community serving as a director on two minor hockey boards.

EPCOR
Mark Brosseau, P.Eng.
Senior Manager Plants Control Automation, EPCOR
Mark Brosseau P.Eng. is the senior manager of the EPCOR plants control and automation team responsible for the engineering and support of the Edmonton water and wastewater plant control systems. He has over 25 years of experience in the implementation of control systems in industrial environments in Alberta as well as projects in China, South Africa and Cuba. He is an electrician by trade, a graduate from NAIT's Instrumentation Engineering program and has a degree in Electrical Engineering from the U of A. He is also an ISA/IEC 62443 Cybersecurity Fundamentals Specialist and an ISA/IEC 62443 Cybersecurity Risk Assessment Specialist. 
In his free time he enjoys reading, golf, curling, skiing and family times which includes 3 grandkids who help him to remember about the adventures of growing up all over again. 

Pembina Pipeline 
Wendell Breckenridge
E/I Foreman, Sherwood Park District, CBU
Wendell found himself working in the oil industry in Southern Saskatchewan soon after he graduated from High School. It was during his tenure at Esso Resources that he became interested in liquid control and measurement devices. He pursued this interest, enrolled and then graduated from the "Instrumentation Technology" program offered at the Saskatchewan Technical Institute in 1983.
At the same time in history, the National Energy Program had decimated the oil industry in Canada. Through previous work contacts; Wendell found a job working in Alberta for Peace Pipeline. Peace offered him the opportunity to install, maintain and support all their process equipment around the Whitecourt District. As Peace Pipeline got assimilated by Pembina Pipeline, Wendell's job opportunities increased with greater opportunities to commission small construction projects at various pipeline facilities.These duties advanced him to becoming a lead PLC programmer and gave him the opportunity to develop control, metering and measurement systems at small LACT stations throughout Central and Northern Alberta.
In 2012 Wendell became the E&I Foreman in the Pembina Sherwood Park Office. He is now focused on leading a team of 10 employees through various construction projects, maintenance duties and training opportunities.
Wendell is a huge fan of the ISA Section in Edmonton and has been actively promoting their benefits to industry since he graduated.

Rally Engineering 
Alan MacLaren
Instrumentation and Controls Engineering Department Head
Alan graduated from NAIT in 2003 with Instrumentation Technologist Diploma and then again in 2013 with a Bachelor of Technology in Technology Management. Alan has diverse experience in the oil, gas, pipeline, and energy sectors with all sizes and phases of multi-discipline projects from concept to commissioning. With 15+ years experience in a variety of technical and leadership roles, Alan uses his experience to guide a team of professionals in the execution of projects by serving as the Instrumentation and Controls Engineering Department Head at Rally Engineering. 



Spartan Controls  
Tom Osborn
Sales Manager
Tom Osborn is the Edmonton Sales Manager for Spartan Controls Ltd. He is a Certified Engineering Technologist and a graduate of NAIT's Instrumentation Engineering Technology program (1983). Tom's instrumentation career has included many different opportunities over the years from inside sales, outside sales, product specialist, marketing, operations management and sales management.
Today Tom has the pleasure of working with a professional team of Account Managers that sell and apply process automation, valve, measurement and process control solutions across Alberta.
Schedule of Events
5:45pm - Check-In
6:00pm to 6:30pm - Networking, Drinks & Dinner
6:30pm to 8:00pm - Expert Panel Advice
Food & Drink
Food (included in ticket price) - Indulge in Gourmet Mac & Cheese + Caesar salad! A vegetarian meal option is available, please email us to request this in advance at info@isaedmonton.org. 
Drink - Guests can choose to have a beer sample or pop (included in ticket price). Yellowhead Brewery will also be offering a pint special ($4 for their Premium Lager, $5 for Specialty Beers). Please drink responsibly. 
Location & Transportation
This event takes place at the Yellowhead Brewery, 10229 - 105 St NW. The nearest LRT station is the Bay Enterprise Square Station (it is just a few blocks away). There are also plenty of paid parking lots that will be readily available in the evening, and there should be some street parking available too.       
Event Etiquette
Dress is business casual. This is an opportunity to learn and network, please do not bring your resume or ask for a job. Please do not bring backpacks. Again, please drink responsibly.