February 26, 2018 | MKT FRESH FOOD & BEER MARKET
Join the ISA Edmonton Section on Monday, February 26, for an in-depth technical talk about Edmonton's EPCOR water treatment plants control system infrastructure.   
Technical Talk Overview
Dive in and explore Edmonton's water treatment control system infrastructure. Get an in-depth and behind the scenes understanding of what is involved in the control systems that deliver water to you and over 1 million people in the Edmonton area. Hear about the architecture and adventures that are part of this system and operation. This presentation will include:
an overview of technology that's been implemented
business functions implemented with interfaces to the control system
working with our Corporate Information Technology team to manage a business and process environment
experiences from cybersecurity and external audits
development of high performance graphics for the operator consoles
maintaining process alarm rationalization
implementation of advanced cybersecurity deep packet inspection and SIEM technology
security guidelines (AWWA) 
Meet Our Speaker!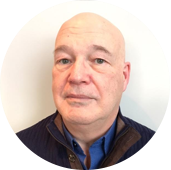 Mark Brosseau, P, Eng.
Senior Manager Plants Control Automation, EPCOR 
Mark Brosseau P.Eng. is the senior manager of the EPCOR plants control and automation team responsible for the engineering and support of the Edmonton water and wastewater plant control systems. He has over 25 years of experience in the implementation of control systems in industrial environments in Alberta as well as projects in China, South Africa and Cuba. He is an electrician by trade, a graduate from NAIT's Instrumentation Engineering program and has a degree in Electrical Engineering from the U of A. In his free time he enjoys reading, golf, curling, skiing and family times which includes 3 grandkids who help him to remember about the adventures of growing up all over again.
Schedule of Events
5:30pm - Check-In, Drinks & Networking
6:00pm - Spaghetti Feast (vegetarian option available)
6:30pm - Event Welcome & Presentation
Location & Directions:
MKT Fresh Food & Beer Market - 8101 Gateway Blvd - Get Directions
Parking - Ample parking is available in the south parking lot. 
Meeting Area - Private Upstairs Function Space
Registration: