November 25, 2019 | NAIT Productivity & Innovation Centre (PIC)
Hear from Rick McMaster, Process & Projects Engineer at Umicore! Umicore Cobalt & Specialty Materials (CSM) is a worldwide leader in the recycling, refining, transformation and marketing of cobalt and nickel specialty chemicals. 
Presentation Overview
The Umicore facility in Fort Saskatchewan was designed and built modularly. Each add on process skid was controlled by its own stand-alone processor. This was a cost efficient way of procuring and installing each circuit but it left Umicore operating in several "islands". Each process skid had its own protocol for access, troubleshooting, and maintenance. None of them had a data historian. For years, Umicore operated the facility by running each of these skids "independently". Beginning in 2013, Umicore embarked on a journey to start eliminating these islands of automation to make the facility run and operate as a single plant. Please join us as Rick takes us through this exciting journey in automation and the business results Umicore has realized to date.
Speaker Bio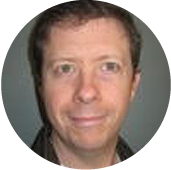 Rick McMaster has worked in various materials processing businesses in the Fort Saskatchewan in operations and in process design, de-bottlenecking, and improvement. Rick has played a key role in scaling up the ultrafine cobalt processing capacity at Umicore in preparation for the developing rechargeable battery boom.  He is a professional engineer and BSc graduate from the Metallurgical Engineering program at the University of Alberta ('97). A long time resident of Fort Saskatchewan, when not at work, Rick stays occupied just keeping up to the schedules of his wife and three children.
Event Schedule
5:30pm - Check-In, Networking & Drinks!
6:00pm - Festive Dinner, includes: hot turkey sandwich with festive fixin's, kale caesar salad with mandarin slices and toasted almonds, and garlic mashed potatoes. 
6:30pm - Technical Talk & Discussion
Location & Directions
NAIT Productivity & Innovation Centre (10210 Princess Elizabeth Ave NW). Come to the first floor foyer outside PIC122 (dinner and drinks will be served in the foyer and the technical talk will take place inside PIC122). 
Driving Directions - Google Maps
Parking - There is a parking lot on the west side of the building (accessible via 103 St). The evening parking flat rate (after 4:30pm) is $5.