January 30, 2017 | Yellowhead Brewery
*THIS EVENT IS SOLD OUT*
Our annual ISA Edmonton Section Student Night connects 100+ post secondary students with automation professionals! The theme for this year's event is Expert Panel Advice & Networking. 
Students, here's your chance to hear career advice from a panel of automation industry experts (Managers, Directors and Vice Presidents), and to network with these experts plus 20 other automation industry professionals that sit on the ISA Edmonton Section Board. 
Expert Panel Topics
Questions for our panelists will revolve around the following four topics: 1) Economy, 2) Graduating! What's Next?, 3) Politics & Industry, and 4) The Interview. 
Time-permitting, students will have the opportunity to ask questions to our panelists after the formal question period. 
Meet Our Experts
We're delighted to announce that we've recruited our experts from Enbridge, Agrium, Bantrel, Honeywell & Shell!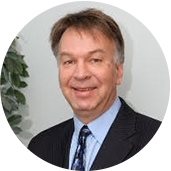 Bantrel Expert
Orest B. Ilkiw, P. Eng, MBA
Vice President & Manger of Edmonton Operations

Orest has his MBA from the University of Albert, Bachelor for Applied Science, Chemical Engineering Degree. He is currently the Vice-President, General Manager for Bantrel Co. Edmonton Office.
He has over 34 years of experience ranging from Plant Operations to Project Execution. He has worked in Refinery Operations, Engineering Design, Construction and Joint Venture Management. Since starting with Bantrel in 1995, Mr. Ilkiw has worked as a Process Engineer, Field Engineering Manager EPC, Project Management, Alliance Management, Business Development, his specialities include: process troubleshooting, facilities start-up, design, risk management, project management and energy conservation. He has been instrumental in developing the Edmonton office into a team specializing in sustaining capital work in the Oil & Gas industry.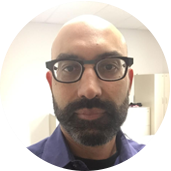 Agrium Expert
Raj Khemchandani, P.Eng
Manager, Process Engineering & Controls, Wholesale Center of Excellence
Raj Khemchandani is a professional engineer with over 25 years' experience. Raj has a well-rounded career in all facets of engineering, business development, business ownership and construction management. His career began at Honeywell which evolved from engineering automation systems, working in research and development, building and marketing new technologies then to business development and sales leadership. His strategic planning experience at Honeywell brought him into starting up new businesses in the engineering and construction market place. Raj is now leading the center of excellence for process engineering and controls for one of the largest global fertilizer companies, Agrium.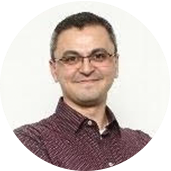 Honeywell Expert
Wassim Daoud
Global Operations Manager
Wassim holds an Electrical Engineering Degree, Bachelor Degree in Computer Science (UofA), and Masters in Business Administration (UofA). Wassim has been in the Automation Industry since 2001 and has experience in design, development, commissioning and testing of industrial hardware and software products. During his tenure with Honeywell, he worked as a Team Lead in the R&D Division, Marketing Program Manager, and Senior Product Manager. Currently, he is the Global Operations Manager for Advanced Solutions which includes Projects, Aftermarket Services, Pre-Sales Tech Support, Training, and Integrated Supply Chain. Prior to Honeywell, Wassim worked as an Engineering Project Manager for many control and automation projects such as Motor Control Center, Building Management Systems, and Process Automation.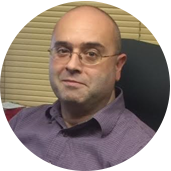 Shell Expert
Yannis Faitakis
Process Engineering Manager
Yannis holds a PhD degree in Advanced Process Control from the University of Notre Dame, Indiana. He has worked in the industry for 22 years in a variety of roles. He started his career as an advanced controls and optimization engineer in Toronto. Since then Yannis has completed many projects and studies in several parts of the world, in different industries (ranging from pet food processing in St. Louis to Gold mining in Alaska and gas processing in Saudi Arabia).
Since 2004 Yannis has been with Shell where he has performed a variety of roles in advanced controls, production and engineering. He is currently the Process Engineering Manager at the Scotford Refinery.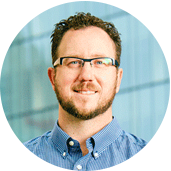 Enbridge Expert
Paul Baril
Control System Network Specialist
Paul Baril is currently a Control Systems Network Specialist at Enbridge. He started with Enbridge in 2012 when he was brought in as a subject matter expert to help build network infrastructure and security for the Liquid Pipeline Division.
He was also the Manager of the Tech Strategies Lab at Telus in Edmonton prior to working at Enbridge. His areas of expertise and experience include: Network Design, Network Security, and Design & Security in Control System Networks.
He's also been a very active ISA Edmonton Section Board Member. He's been a Member at Large since 2014 and is our AEC 2016 & 2018 Cybersecurity Track Developer.
He was recently promoted as an ISA Edmonton Section Featured Member (view story) for his significant contributions to the ISA Edmonton Section. 
Schedule of Events
5:45pm - Sign-In
6:00pm to 6:30pm - Networking & Poutines!
6:30pm to 8:00pm - Expert Panel Advice
Food & Drink
Food (included in ticket price) - Indulge in a poutine bar with tasty fixings! Includes potato wedges, cheese curds, gravy, bacon, diced tomatoes and green onions (a vegetarian gravy option will be available). 
Drink - Guests will also be offered a beer sample or pop (included in ticket price). Yellowhead Brewery will also be offering a pint special ($4 for their Premium Lager, $5 for Specialty Beers). Please drink responsibly. 
Location & Transportation
This event takes place at the Yellowhead Brewery, 10229 - 105 St NW. The nearest LRT station is Bay Enterprise Square Station (it is just a few blocks away). There are also plenty of paid parking lots that will be readily available in the evening, and there should be some street parking available too.       
Event Etiquette
Dress is business casual. This is an opportunity to learn and network, please do not bring your resume or ask for a job. Please do not bring backpacks. Again, please drink responsibly.